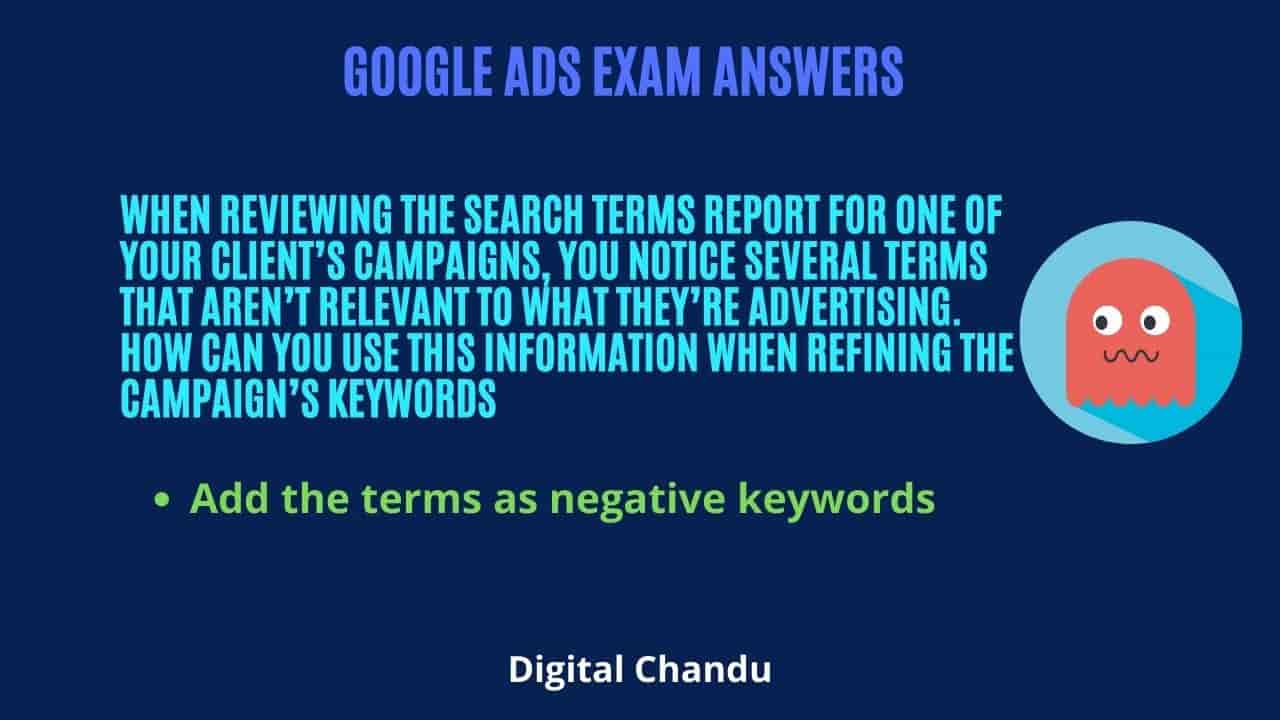 Question: When reviewing the Search terms report for one of your client's campaigns, you notice several terms that aren't relevant to what they're advertising. How can you use this information when refining the campaign's keywords?10
Add the terms as exact match keywords
Add the terms as phrase match keywords
Add the terms as negative keywords
Add the terms as keywords
Correct answer is: Add the terms as negative keywords
Explanation:
If you notice a number of terms that don't match the content they're promoting in the search terms report, you must include the terms in negative keyword lists.
Negative keywords are a crucial element of any campaign since they can ensure that your ads are only visible to those who are interested in what you have to offer. This additional amount of control will assist you in increasing your click-through rate (CTR) as well as lower your cost-per-click (CPC) and boost the return on investment.
Learn more here: https://support.google.com/google-ads/answer/105671
Related improve client's conversion rate & Search Certification Courses Free Questions:
Click Here To Get ?: All Google Ads Question and Answers at single Place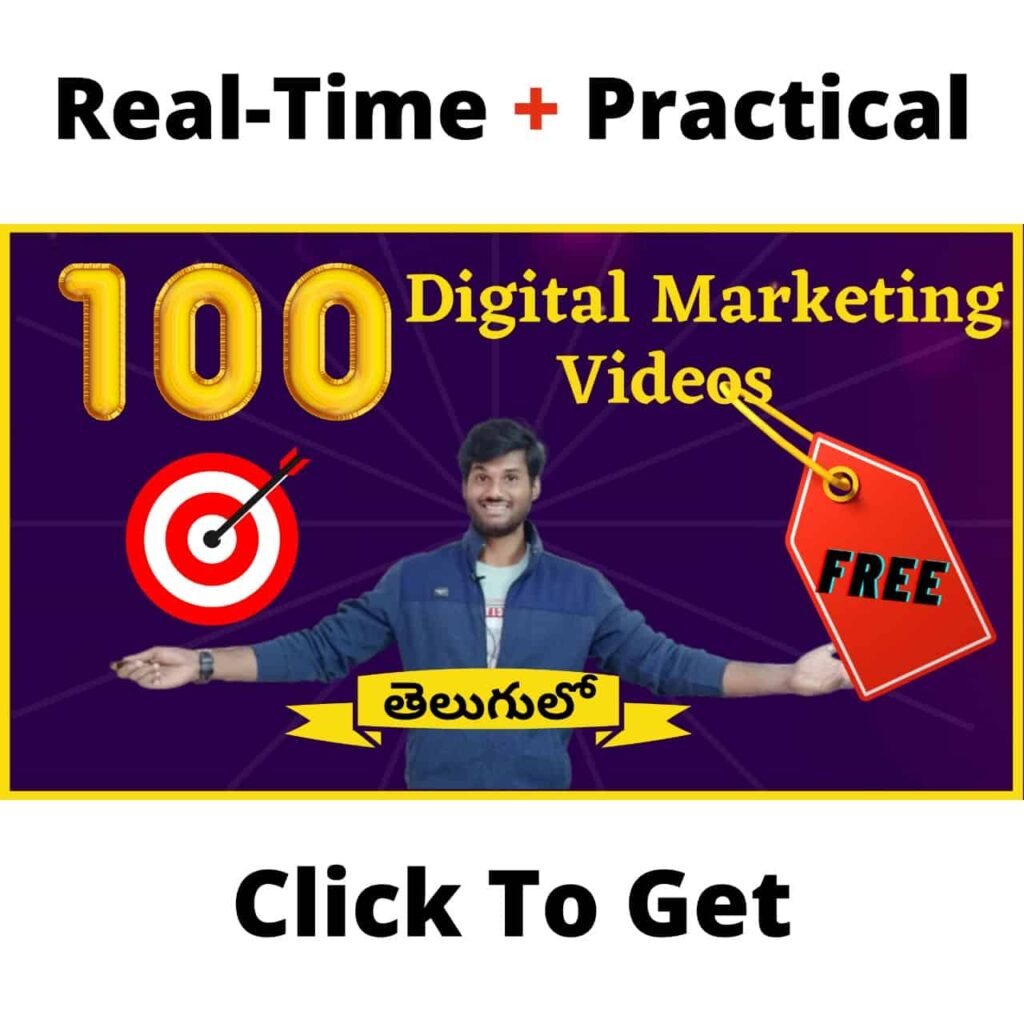 Here you get some improve client's conversion rate & Search Certification Courses Fundamental Exam Questions Subscribe to our newsletter. and we will update you when ever new and important updates will come.
Are You Looking For Backlinks For Your Website:
If you found the above post ( When reviewing the Search terms report for one of your client's campaigns, you notice several terms that aren't relevant to what they're advertising. How can you use this information when refining the campaign's keywords? ) is helpful do share it on social it means a lot for us.
and,
Anyone seriously wants to learn digital marketing with practical knowledge go to youtube and search Digital Chandu Channel you will find out step-by-step tutorials. don't miss it.