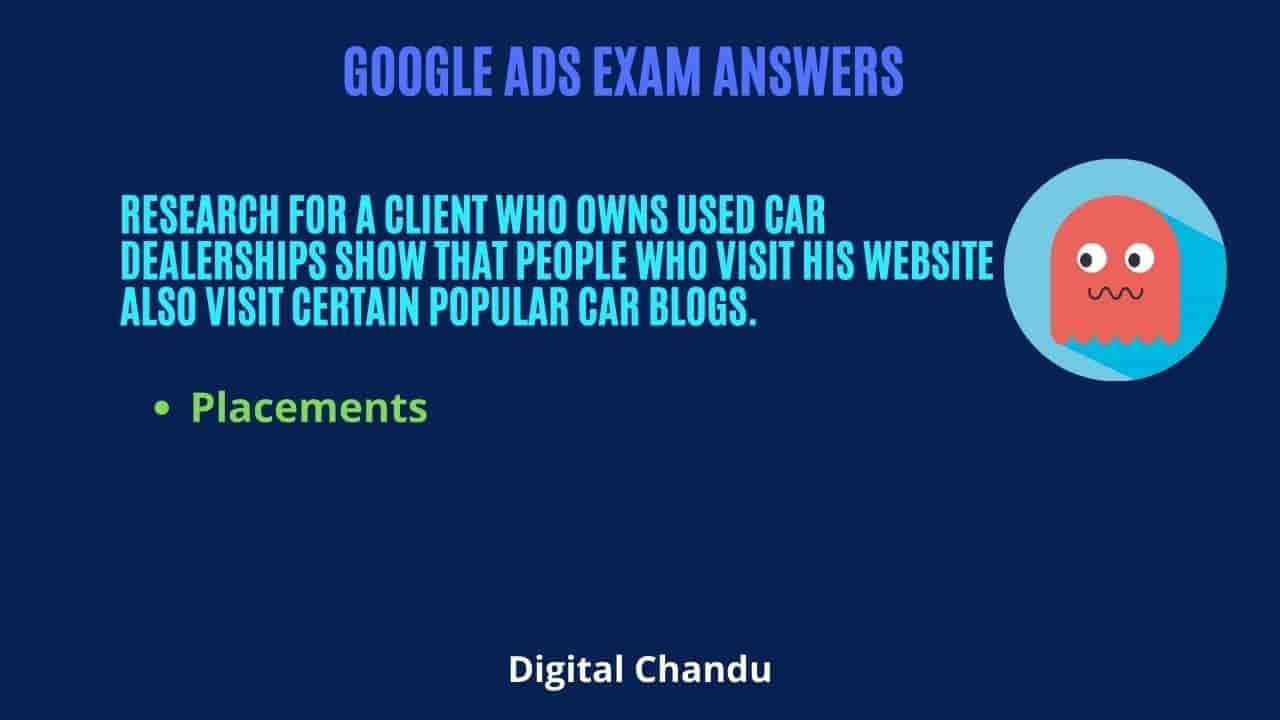 Question: Research for a client who owns used car dealerships show that people who visit his website also visit certain popular car blogs. Which targeting method would you use to reach these people?
Remarketing
Keywords
Topics
Placements
Correct answer is: Placements
Explanation:
To target individuals who are interested in used car dealerships who are frequenting certain popular automotive blogs, you can use the Placement Targeting technique you can use to reach out to these customers.
If you'd like to display advertisements through the Display Network but only on places you've picked and you're able to do it through managed placements. For instance, if, for example, you offer travel packages and wish your advertisements to be displayed on a specific site or on a specific page related to travel, you can add it to managed location.
Related improve client's conversion rate & Search Certification Courses Free Questions:
Click Here To Get ?: All Google Ads Question and Answers at single Place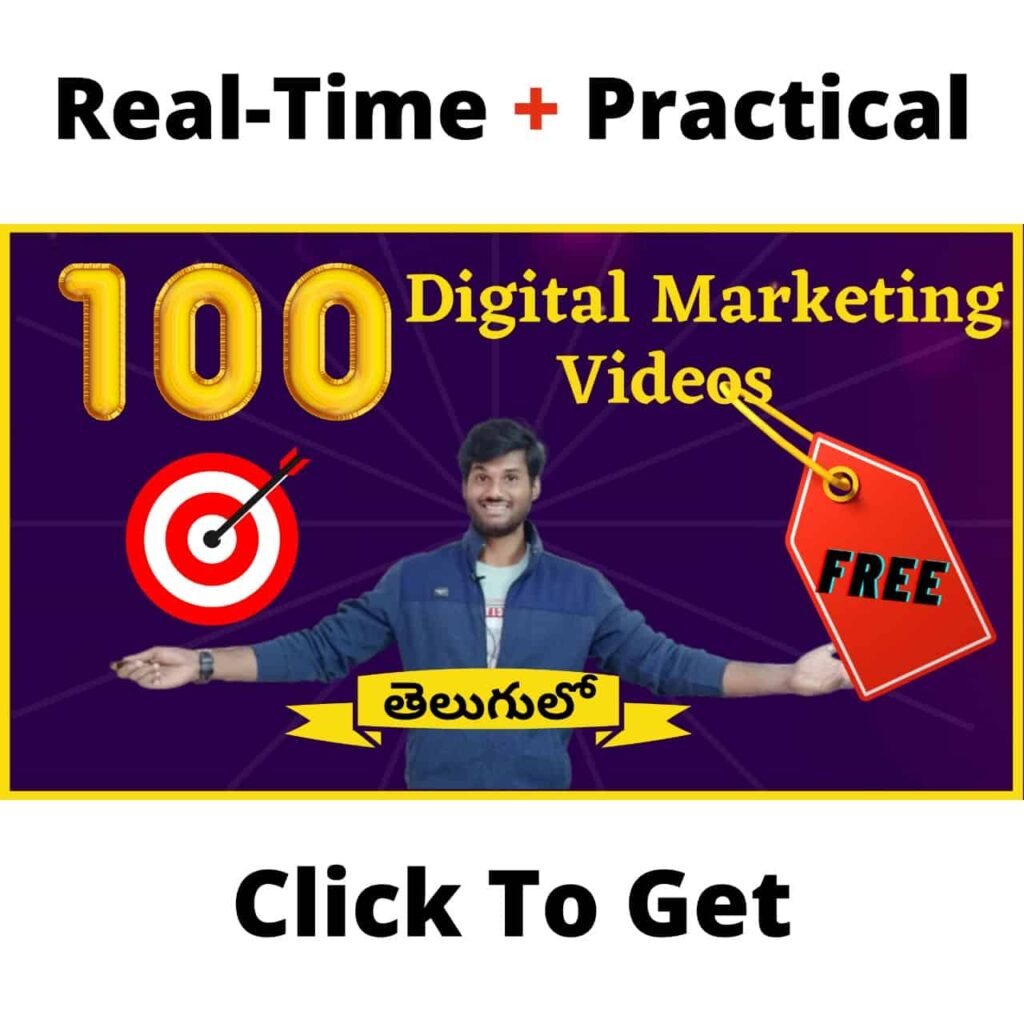 Here you get some improve client's conversion rate & Search Certification Courses Fundamental Exam Questions Subscribe to our newsletter. and we will update you when ever new and important updates will come.
Are You Looking For Backlinks For Your Website:
If you found the above post ( You would choose to advertise on the Google Search Network if you wanted to: ) is helpful do share it on social it means a lot for us.
and,
Anyone seriously wants to learn digital marketing with practical knowledge go to youtube and search Digital Chandu Channel you will find out step-by-step tutorials. don't miss it.